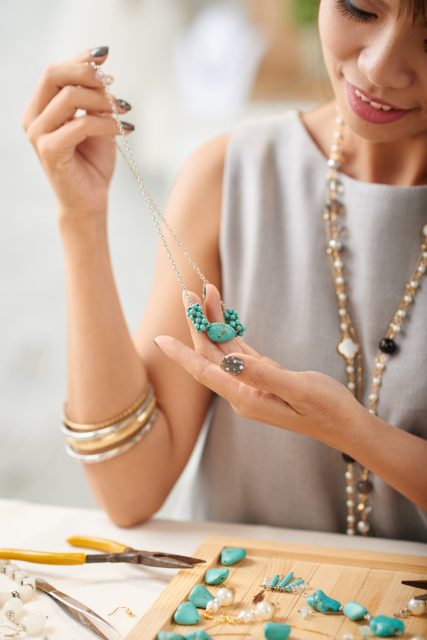 The Perfect Necklace
Gold. Silver. Diamonds. Everyone has a different style and favorite precious metal. The question is where to find that stunning piece to complete an outfit or value in a collection.  Whether you are looking for Native tradition, vintage jewelry or diamonds of value, stop by and see what sparks your interest.
Sell Your Necklaces
We buy Karat gold and platinum jewelry scrap, sterling silver jewelry and basically anything with precious metal content and diamonds of interest.
We use the most advanced and proven methods of evaluation in the industry, including gold evaluation base diamond value and reselling value. Often the reselling value of jewelry is greater than the base value, and we pass on the benefits to you.
With our local approach we make selling a real pleasure – its quick, easy and fun. Watch us use our experience, techniques and technology to evaluate your jewelry, check the live gold prices, and make you an offer on the spot!
Buy a Necklace
Come browse our unique selection of fine jewelry. Our necklaces are evaluated using advanced methods and using careful selection. No matter what the occasion, you are sure to find the treasured piece of jewelry you are searching for.